Alright it's update time! two weeks ago i decided to undertake a front side overhaul with a new set of control arms, ball joints and dog bones.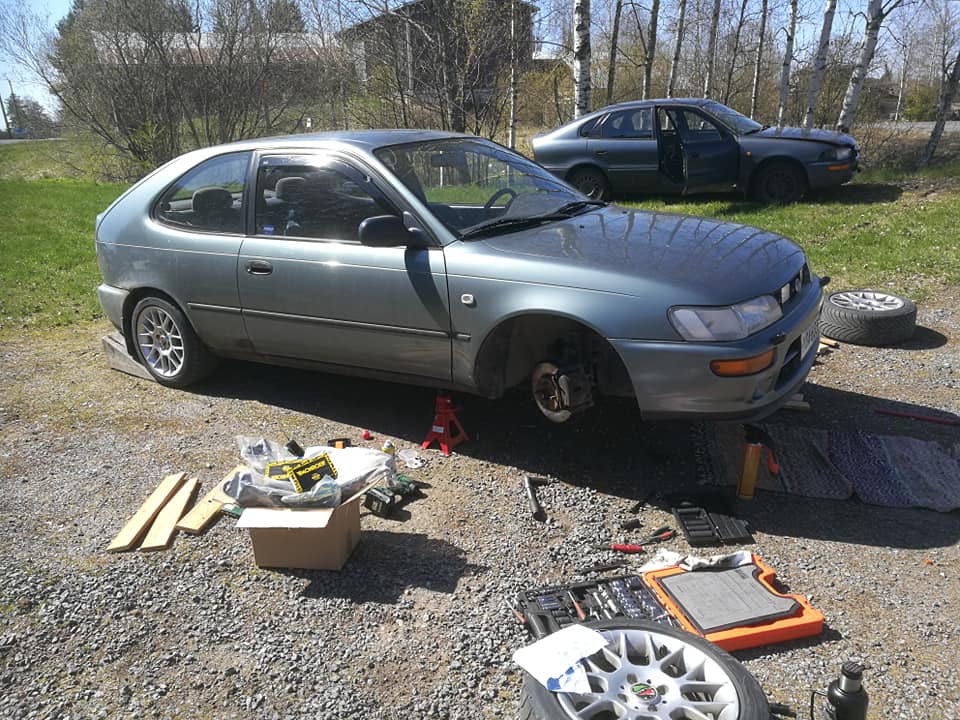 Left side hardware is out! The ball joint was a pain in the ass to remove.
The rear pushing is in surprisingly good condition, despite the rust. But i'll renew it anyway since i got a new one ready to go.
Now take a look at this.. this thing is shredded! This happened because the mounting point at some point in it's lifetime got (presumably) hit by a rock and bent against the pushing, grinding it away over time.
With the help of a propane torch (my first time using it, i'm amazed i didn't cause hellfire upon this neighborhood.) and some bending, it's much better now.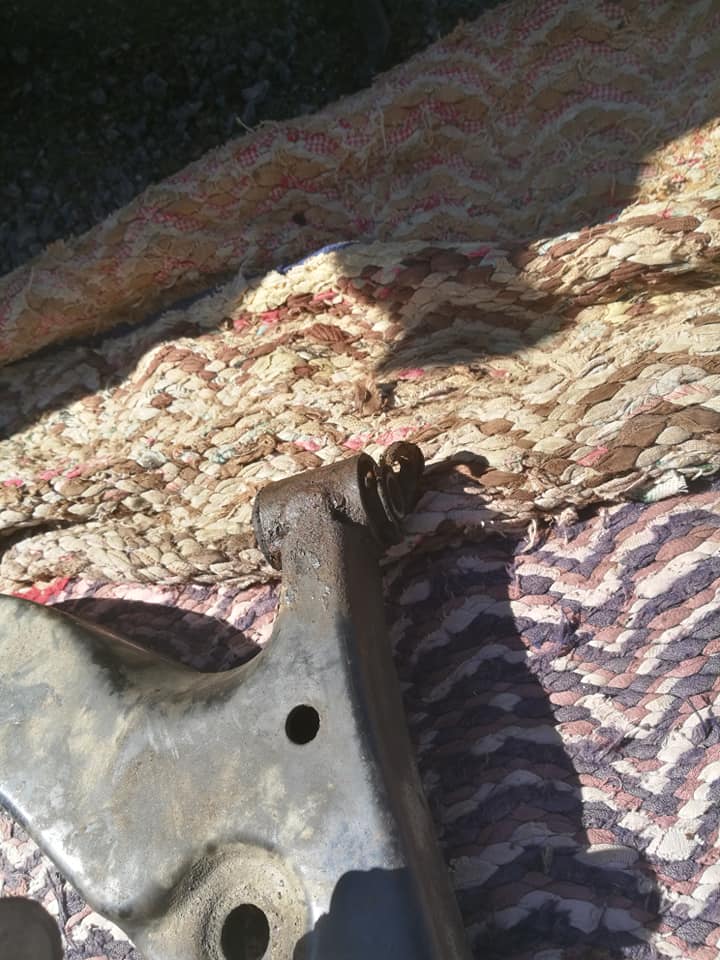 Here's a better look at it.
Aaand here's the final product! Looking mighty fine.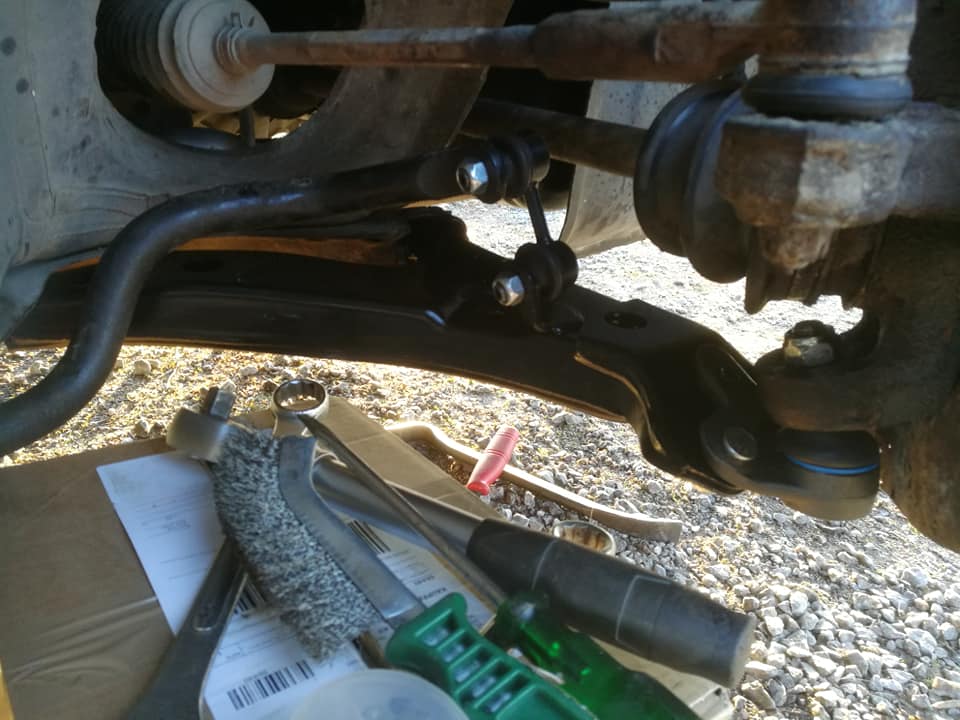 Oh here's a polyurethane sway bar bushings that i installed awhile back, it tightened things up nicely. Now i need to decide if i'm going to just upgrade the rear bushings or the rear sway bar itself..
Anyway this side is D O N E, a whole day was spent on it and my whole body was aching all over the place, especially my arms  
After a good night's rest, it was time to tackle the other side. Sadly i didn't snap any photos since my battery died, but it's save to say that things progressed a lot faster since a knew what i was doing this time.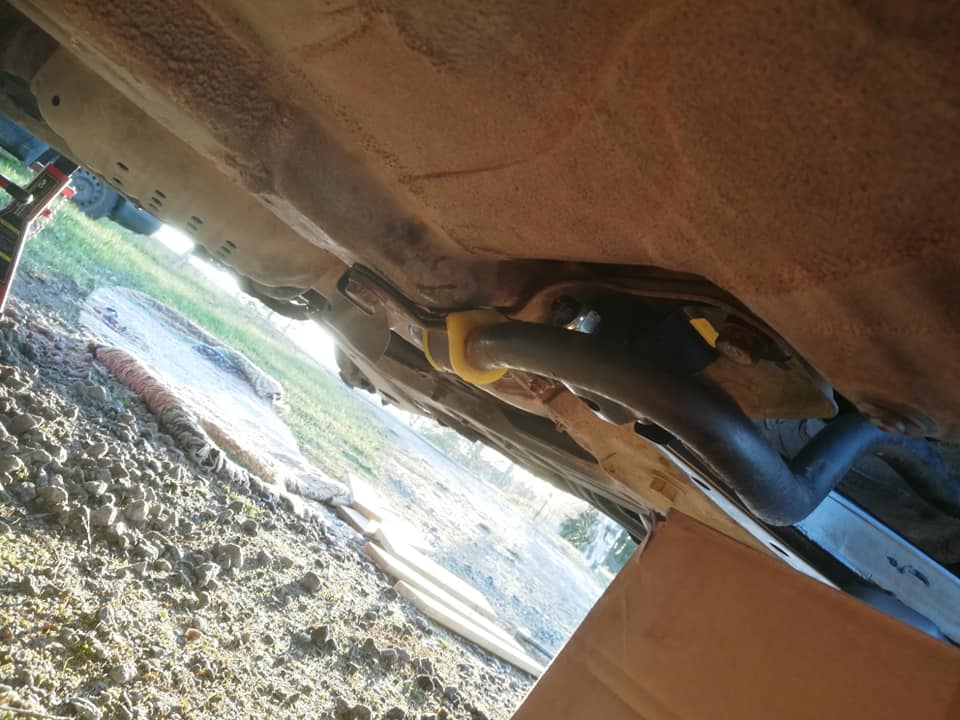 All things didn't go as planned tho. The right side ball joint gave me too much trouble (mainly because lack of proper tools and space), so i phoned up my local mechanic and he took care of it later, i also made him change my oil while i was at it. I'll be definitely be doing some tool shopping after this. After this i can say that the ride quality is much improved.
And now, i have purchased a new set of tie rods. After that the front side is pretty much brand new other than CV axels(?).