Hello people! I finally decided to start up my very own thread about my "Green Panda" Hatch!
Little backstory on this, it was around last winter, i suddenly gained a lot of interest in the car scene (All thanks to Initial D). So i decided to hunt down something that was easy to drive (Toyota), reliable and easy to work with (Toyota) and just plain good looking (Toyota).
Sometime later i came across these Corolla Hatchbacks models and i found them oddly intriguing, so i started to google some forums about these AE101's and i found this place! It's been a great source information and since then i fell in love with these Hatchbacks! Before i decided on this Hatch, there were other candidates, One Silver and one Blue, i missed both of them because i was hesitant (this was my first time buying a car by myself, so it was nerve-racking. My first car, Golf was a hand me down), but when i came across this one... i was IMMEDIATELY on the phone and i went and picked it up the same day! Ended up paying 700€ for it.
Here are some pictures from the Sales ad..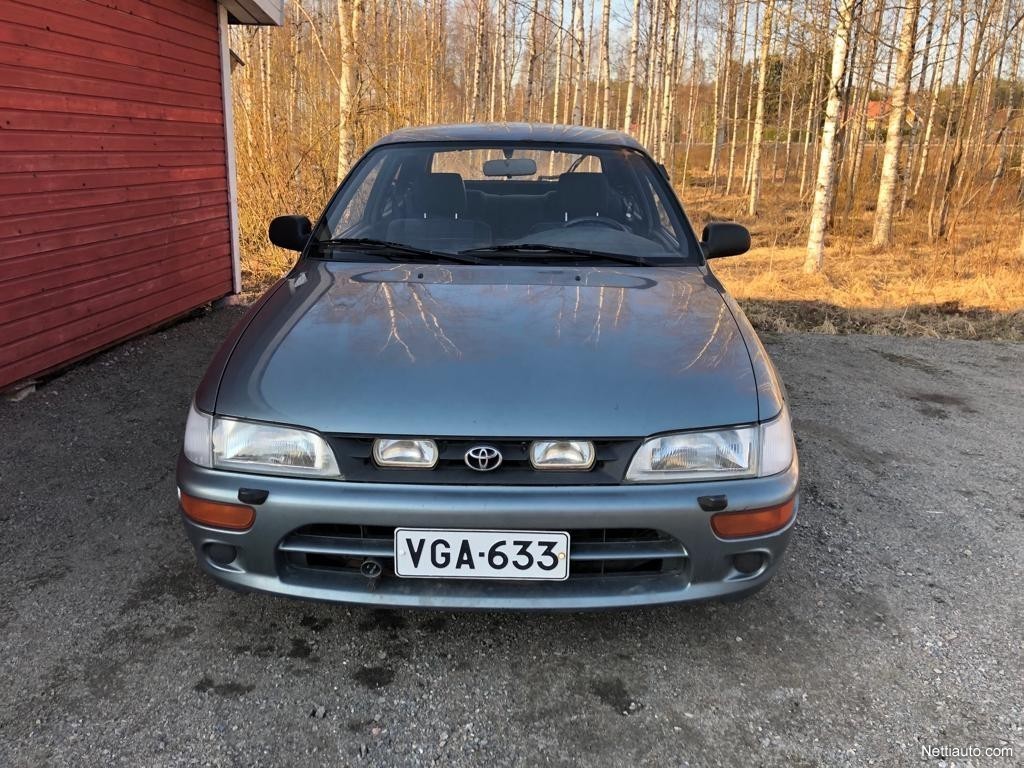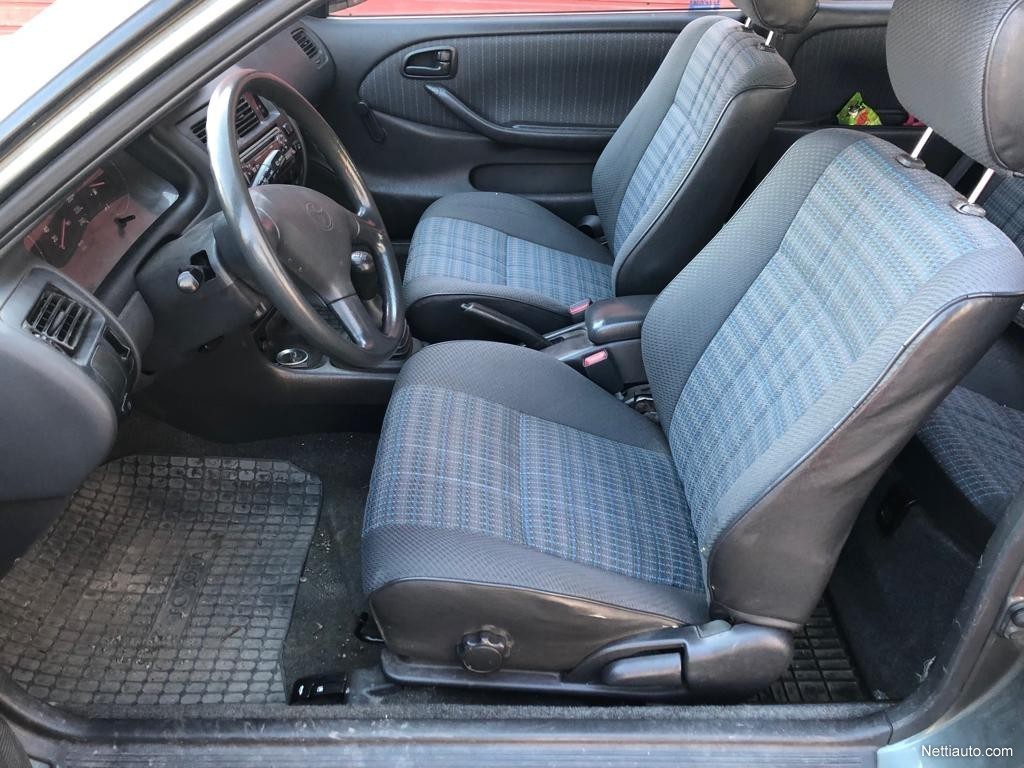 And here is the picture after i bought it!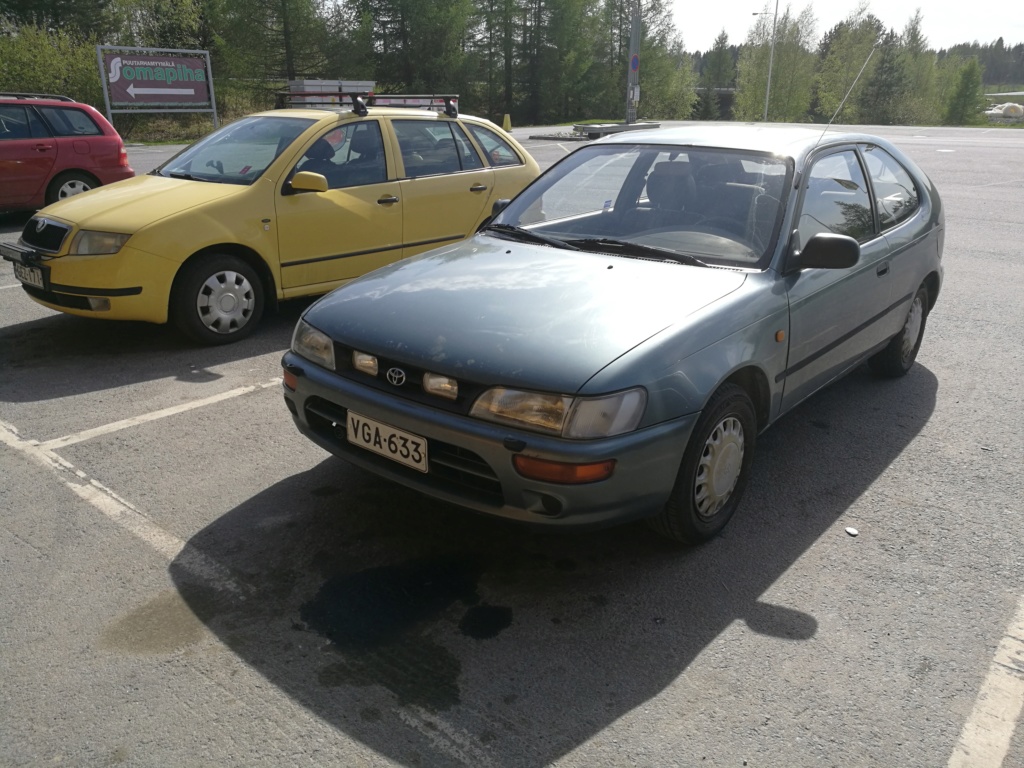 And after a arrived home...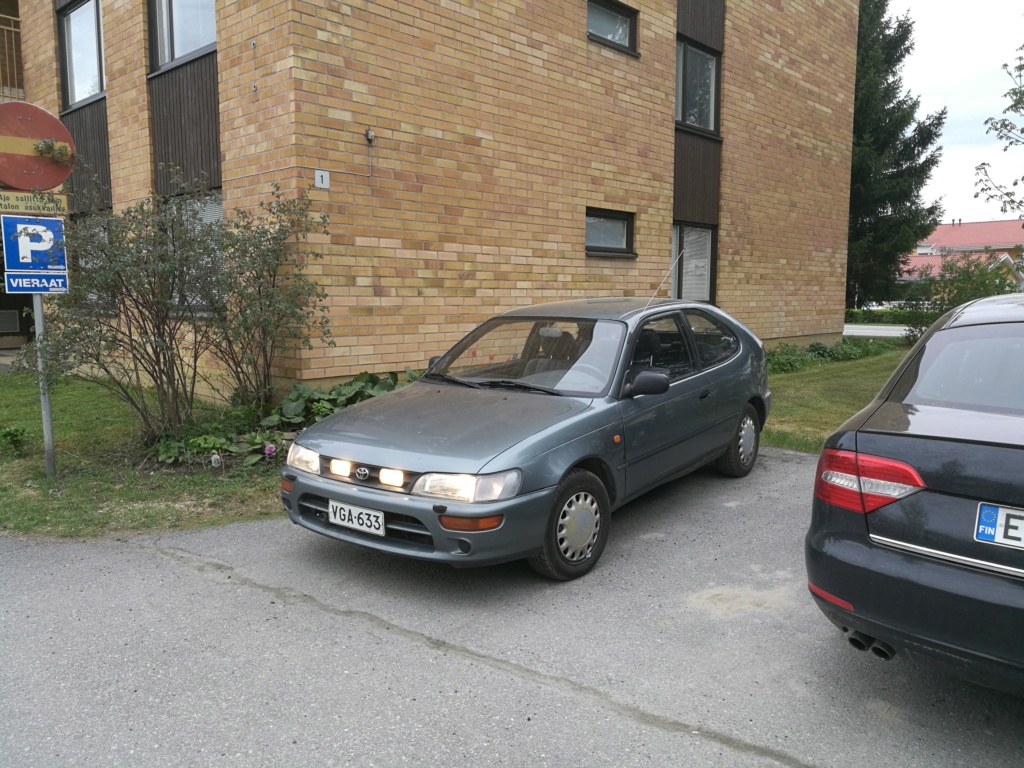 Now you may be wondering... why the"Green Panda" Name? Well for one not because of Initial D (aka yes) and for a second, there is a literal GREEN PANDA on my window, so the name kinda stuck with me

I obviously celebrated this moment with a "White Panda" Sticker for lols.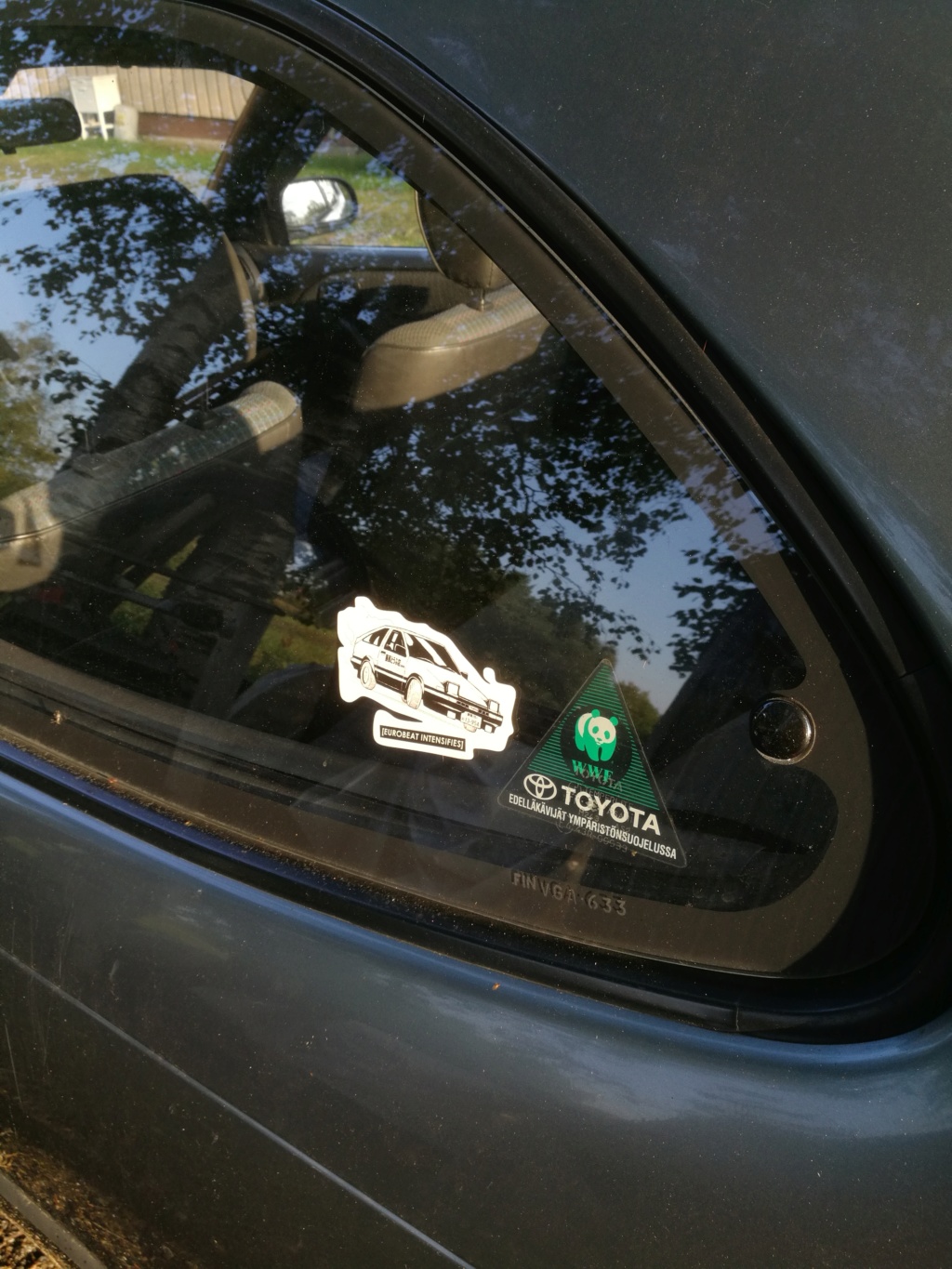 After a day of ownership, look what happened! That was fun...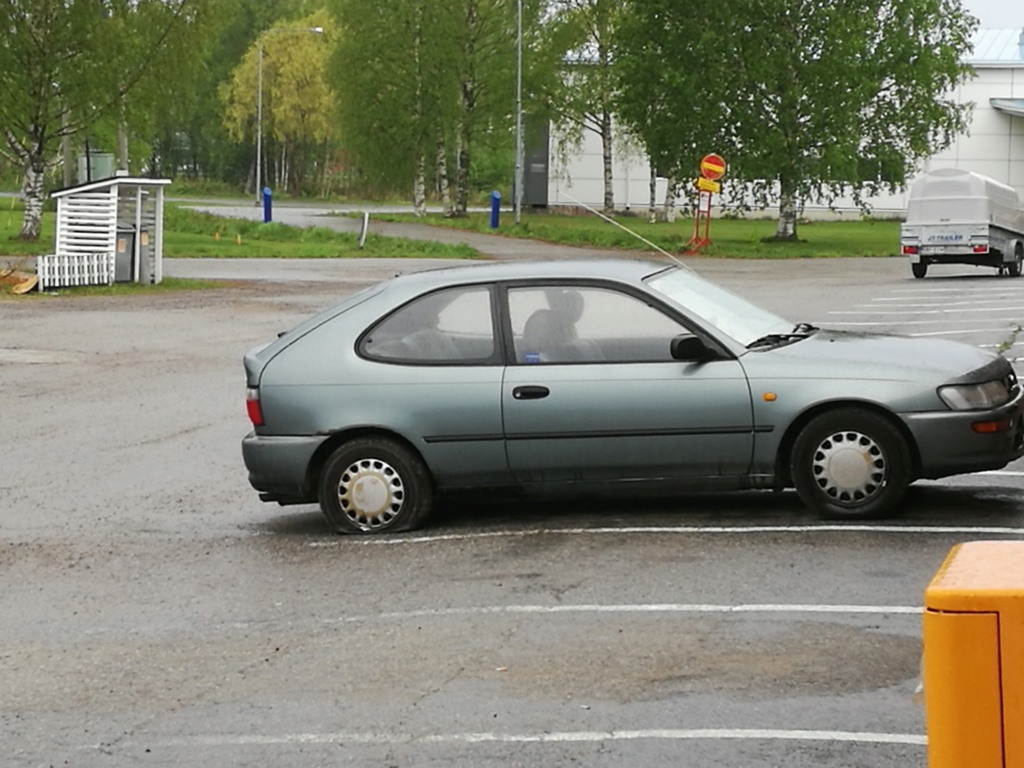 Luckily my uncle had a sameish model of Corolla (More on this car later, i swear) that has some nifty looking Alloy wheels for 150€, so i bought them off of him, since he had no use for them! Oh and i bought a hatshelf (backboard) off of him while i was at it for 30€, it came with some speakers too. (my backboard was missing. Courtesy of the first owner i presume, i'm the third owner i think)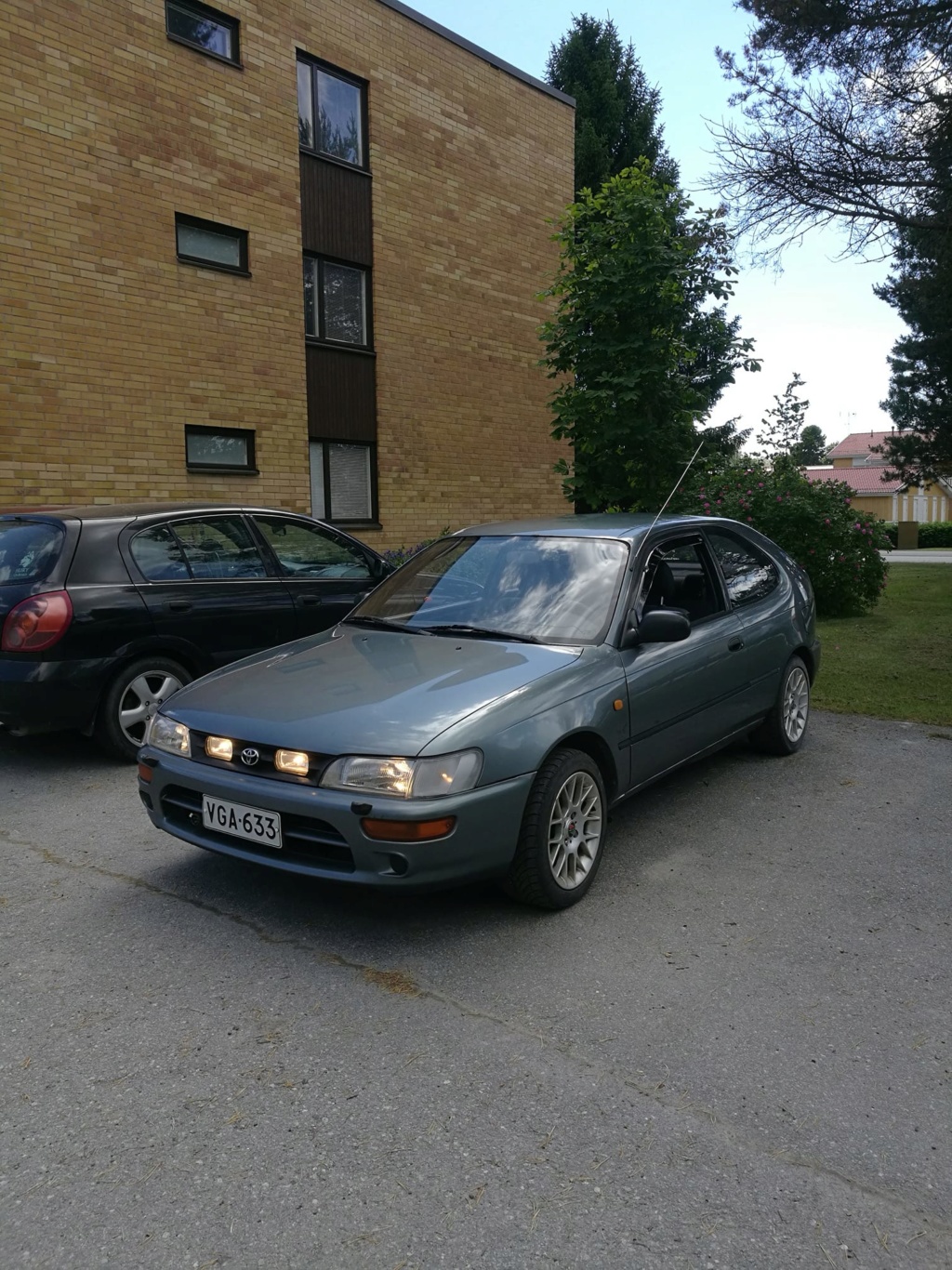 Welp that's it for today folks. I'll post more stuff laters.