I closed the bottom ef the engine again and hoist it over and into the frame to see if was
made to fit.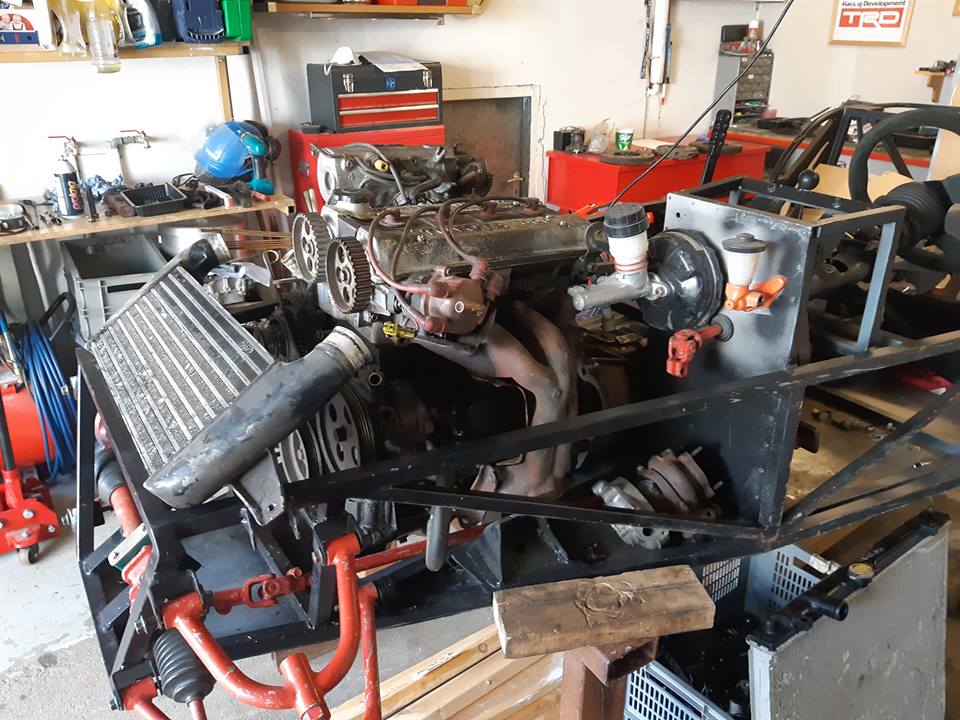 Im using a Fwd exhaust headers, I dont own the Rwd one the engine came with a homemade at the
time which I put in the trash. So now I will have to make a turbo header, Oh well

The stock headers clear the brake booster but the line would not clear the headers coming from it.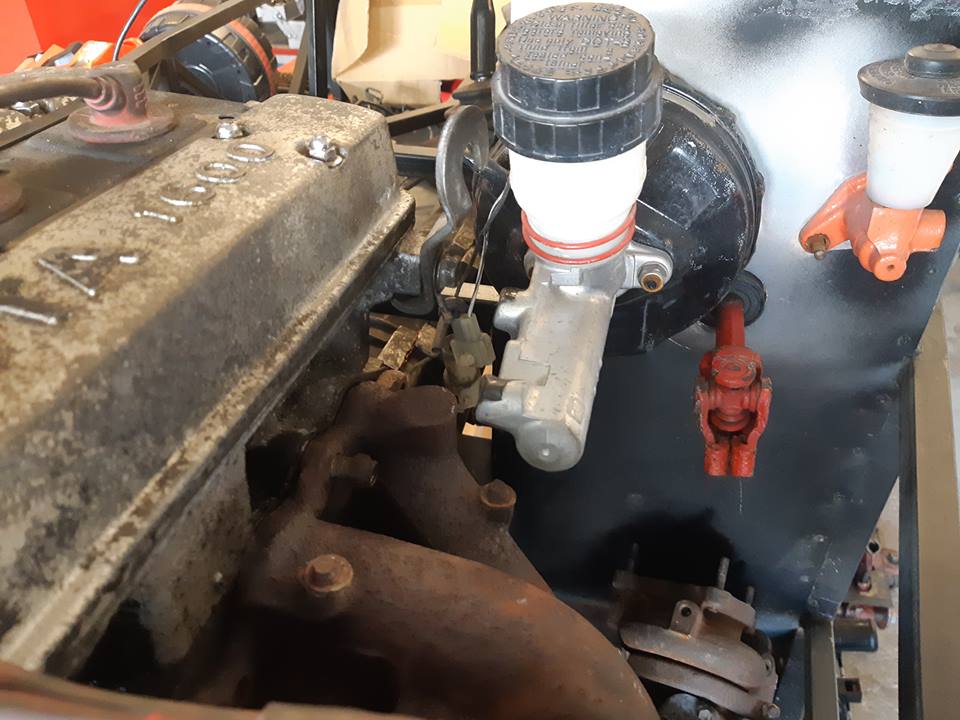 I had planned to remove the brake booster and clutch master cylender and fabricate from them a raceing petal
makanism (Turn them 180°) to lower the two resovoir close to the bottom of the frame to make clear for
the turbo stuff but mainly to get the gear leaver closer to the driver, the hole engine and trans could
go back 5-6cm but I will check on that later.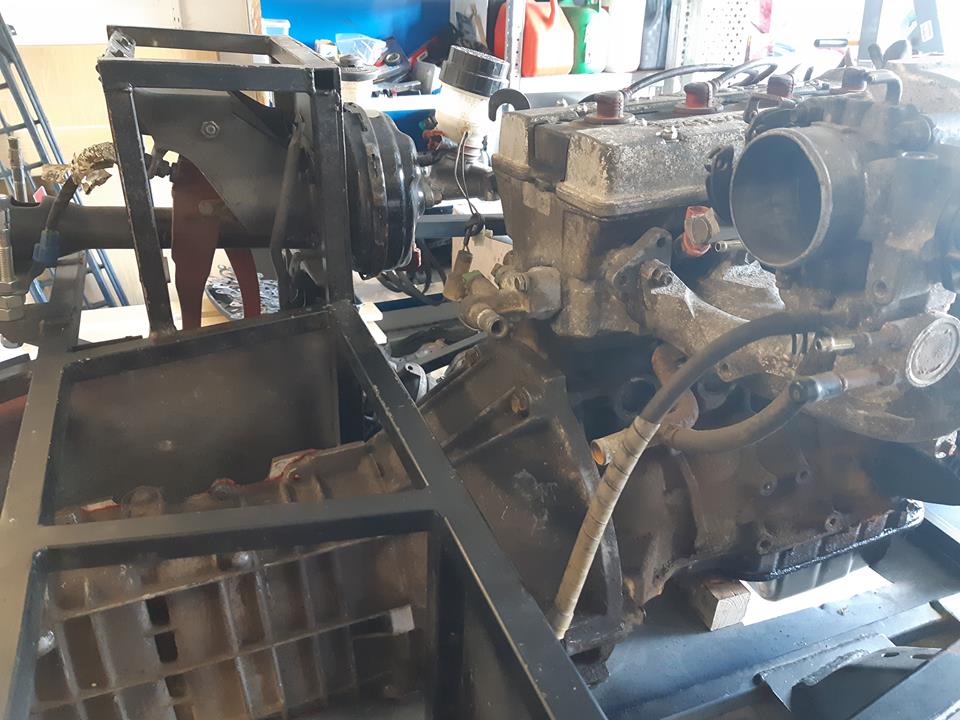 Put the front facing intake plenum on and its almost in-line with the EVO intercooler outlet port.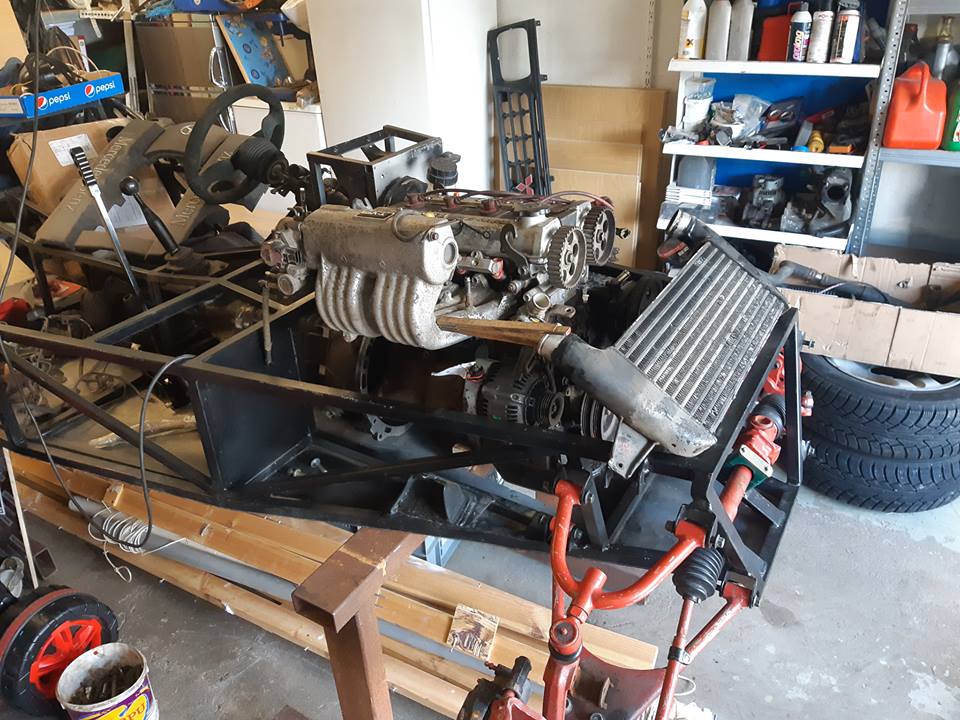 Now I need a small rad, thinking about a civic one.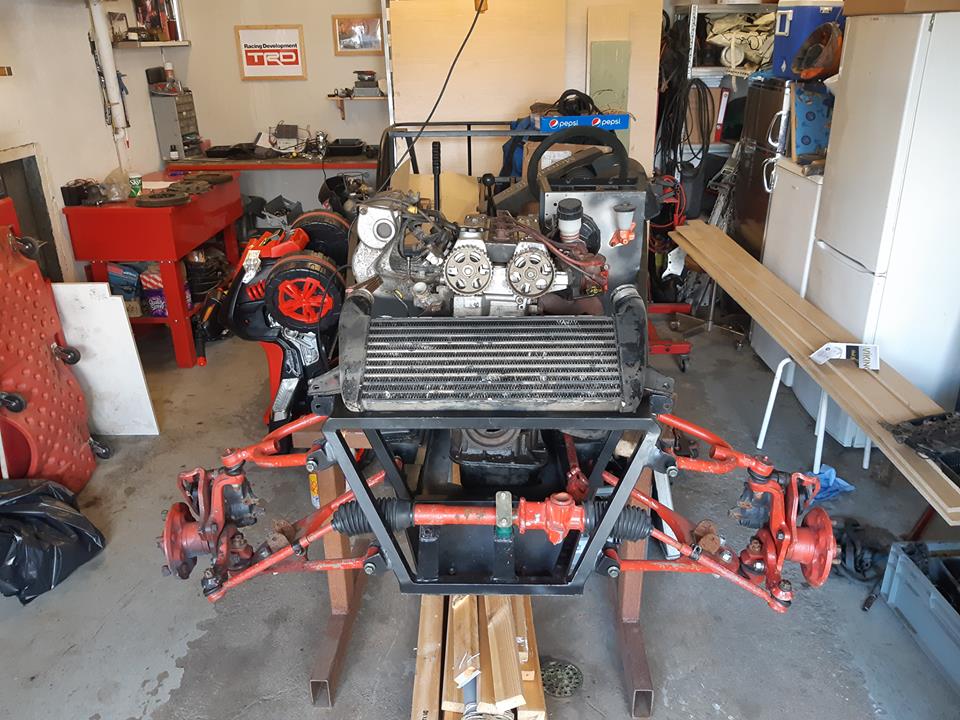 Been test fitting my self behind the wheel, in a position im confortable  in my knee is hitting the
steering wheel, so I moved the steering tube up about 3cm but still hitting the wheel needed like 1cm
more clearance the suade steering wheel is 350mm
I almoast bought a 320mm wheel online yesterday but thought I wait and see I might need to move
all of the steering and petals back about 30cm but as I was walking my kid to sleep in his stroller out side
I walked past the Mighty L200 and found a doner to fix this problem  
 totally for got I had 320mm
OMP steering wheel in it so now that problem is fixed, (for now)
Trying to figure out the next step to go over, might be time to part that Corolla I bought for it.